For more than 114 years, Galatoire's has been committed to the city of New Orleans and supports local causes and cultural programs throughout the community through The Galatoire Foundation, a New Orleans-based non-profit organization.
Created in 2010, the Galatoire Foundation establishes a framework for the restaurant's numerous community activities and donations through a number of events including the annual Mardi Gras and Christmas table auctions, which have raised more than $2.2 million since their inception in 2006.
The Galatoire Foundation is dedicated to the people of New Orleans and will leave a legacy on a region that has patronized Galatoire's for generations.
Grant Consideration
Galatoire's receives a number of requests. We will contact you directly if your organization is under consideration for partnership in our annual table auctions. Deadline for submission is September 15, annually. Requests from outside the New Orleans area are less likely to be given consideration.

APPLICANTS MUST MEET THE FOLLOWING CRITERIA:
A non-profit organization with a 501(c)3 public charity status.
In operation for a minimum of five years.
Evidence of previous fundraising success.
An annual independent audit.
A volunteer board.
MATERIALS REQUIRED FOR SUBMISSION:
Overview of mission
Description of programs
Statement of need which describes how the funds will be used
Copy of independent audit
List of executive staff and board members
Collateral materials as available
Endowment balance if applicable
Grant requests are not accepted via e-mail. If your organization falls within our criteria listed above, please mail a letter requesting consideration to:
Galatoire Foundation
209 Bourbon Street
New Orleans, LA 70130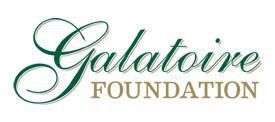 Organizations that The Galatoire Foundation has supported include:
The New Orleans Police and Justice Foundation